WEBSITE DEVELOPMENT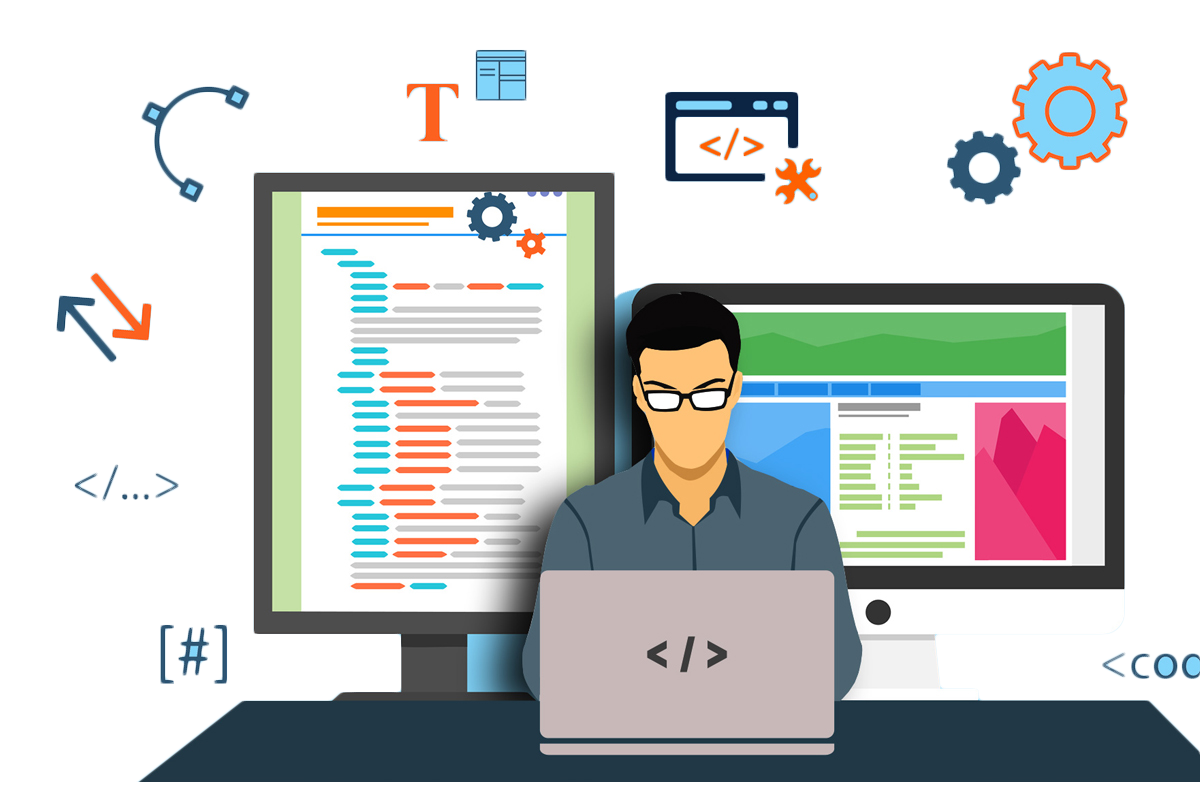 Website design and development must anticipate and adapt to clients' needs today. Stakeholders should be satisfied as a result of the process of designing and developing a website. Not only in their user journey through your website, but also throughout their entire relationship with your company. With growth-driven web design that converts, you can anticipate and adapt to your customers' needs.
Websites require ongoing development to remain accessible as digital devices and operating systems evolve. User Experience (UX) and User Interface (UI), as well as the overall look and feel of a website and its written content, are important considerations. All of these elements have become increasingly important as the emphasis on web design around the world shifts to brand affinity and user perceptions.
Uses of the website for Insolvency Professionals
The rise of the internet has made the world smaller today. At our fingertips, we have quick access to any kind of information. The amazing world of the internet keeps changing how we communicate, and how we receive and share information. Being in the business of insolvency it is very crucial to have a website. Here are the uses of websites for an Insolvency professional
To display personal information - An insolvency professional will require a website where they can post content for the viewers and the targeted audience about themselves to introduce themselves, the firm and its services. To display a personal portfolio it becomes very crucial to have a website.
To display public announcements - If a company enters insolvency and goes bankrupt, IP must notify the claimants and stakeholders before auctioning off the property for that they require a website. Where announcements can be made to inform the appropriate people. To announce the CIRP process and the dates related to the auction of property and everything that needs to be communicated must be done through a website, which is a reliable and credible source.
To display information about bankrupt companies - To put the details of bankrupt companies and announce publicly them. It will help to attract the audience and the auction will become easy.
Benefits of the website for Insolvency Professionals
Wider audience - Unlike print media and announcements via print methods limit the reach to a region but a website can help a person reach a wider audience and help the professional to call people.
Publically announce - A website is always available, you can post updates and announcements there regularly, and customers can be informed quickly. It is the simplest way to keep customers informed of the company's activities and plans. This is a fantastic way to keep in touch with your clients.
To reach everyone despite demographics - Reaching out to a larger audience is essential when announcing anything specific about a company or details about a firm in magazines and newspapers, but with a website and the proper keyword optimization, one can reach as many people as they want without having to be in a specific country.
Growth Possibility
A company's portfolio or resume can be found on its website. The website can serve as a resource for potential investors to learn more about your services, your accomplishments to date, and your plans as a company, which can be advantageous for businesses.
Pricing
The website development service offered by IP Support is among the most cost-effective website development services for the level of features, usability, and security that it offers. For more information on our fees, call us.