Digital Marketing
Digital Marketing is the 21st century's most popular form of marketing. It refers to the marketing done by brands using the internet and other sources of communication. It can be done in various forms such as SEO, SMO,Email Marketing, PPC, etc.
SEO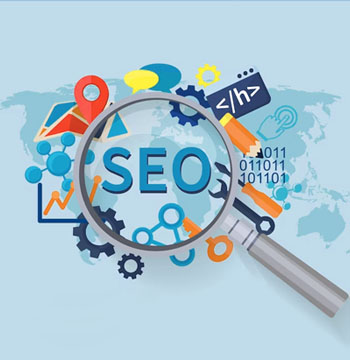 Search Engine Optimisation (SEO) refers to the process of increasing the visibility of your website for those searching for the products and/or services that you offer. It requires & a well organized and planned updation of your website to increase the traffic. SEO performance can be improved by minute scrutinisation of the keywords that your site targets and are related to the services you offer. SEO also improves the ranking of your website resulting in making your brand known widely.
SMO
Social Media Optimization (SMO) refers to the process of increasing the engagement of clients on your social platforms. Social Media is a place where businesses compete for customers' attention. We at IP Support build campaigns that not only make your brand stand out but also convert sales. Social media is a powerful tool for increasing your brand awareness and generating numerous leads at a burgeoning pace. Our Team utilises this platform to its full potential and brings about optimum results
EMail Marketing
EMail marketing refers to the promotion done through mails. Personalised emails are sent to your email lists with information regarding the products/services you offer. Through EMail marketing, one can convert sales by convincing the potential clients to make a purchase, fix a demo, etc.
Read more